The 153rd 1.5 mile Belmont Stakes went off without a hitch and, the restricted crowds in attendance plus the national viewership, all had a great experience. Brad Cox and Luis Saez each won their first major Triple Crown race with Exclusive Quality, as officially so too did the owners. Following official uncontestable legal disqualification of Medina Spirit, Brad Cox will probably also end up being awarded an official win with Mandaloun in the Kentucky Derby. He will then be the 2nd trainer in history to win 2 Triple Crown races with 2 different horses (ie D. Wayne Lucas 1995). Exclusive Quality is owned by Sheikh Mohammed bin Rashid Al Maktoum of the Dubai royal family and his Godolphin USA racing stable. Exclusive Quality is a son of Tapit, who has sired of 4 of the last 7 Belmont Stakes winners: Essential Quality (2021); Tapwrit (2017); Creator (2016); Tonalist (2014); and grandsire of the 2020 Belmont Stakes winner Tiz the Law.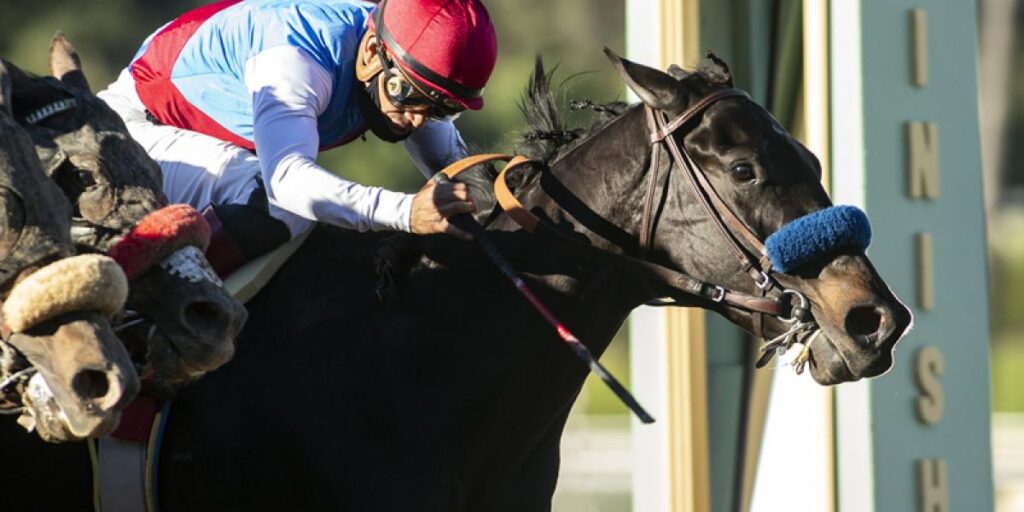 Nearly all of Bob Baffert's fans want him exonerated from the charges and are rooting for him. It appears that his back is in a corner, with the disqualification of Medina Spirit and he, along with any of his connected trainers or assistants, being banned from racing in Kentucky and New York is a major upset to his livelihood and profession as a trainer. Will his high-end clients who want a chance at winning a Triple Crown race or even a Graded Stakes race in Kentucky or New York stay with him, or will they join in him fighting these charges and penalties, or will they migrate to younger trainers with less medication issues in their past?
In all deference to Baffert, since he trains and runs many more horses than most trainers and he has a larger profile, he is potentially subject to more infractions, more jealousies, and greater scrutiny. Like anyone having received a speeding ticket, most trainers and jockeys at some time in their career have been penalized for an infraction that amounts to them trying to gain a competitive edge by pushing the limits. Most efforts to gain a competitive edge do not usually end up with as severe an official infraction as Baffert's. However, his infractions appear significantly more often and in greater financially valuable races.
Of his many previous drug testing infractions, potentially the one of greatest historic proportions was the positive for Justify following his winning of the Santa Anita Derby. That infraction could have, and some say should have, disqualified Justify from subsequently competing in the impending Kentucky Derby, while awaiting split sample testing, etc. However, that entire situation was hidden from public scrutiny until Baffert and Justify had already won all 3 races of the 2018 Triple Crown. While many trainers, owners, and fans love and respect Baffert and want to see him absolved of any misdoings, there are an equal number of people who either jealously or out of concern for the integrity of the sport that is already under questionable scrutiny, want an equal chance to compete in the 'Sport of Kings'. And what about potentially inequitable gambling results?
Perhaps on a positive note, this entire 2021 Triple Crown Series will help propel all those individuals who are concerned with the integrity and survival of horse racing, to enter a new era of medication free racing with standardized infraction penalties.
Much of the public is unaware of the split philosophies and agendas that historically have faced racing. Each racing state, each jurisdiction, and each discipline has similar, yet often inequitable rules, regulations, and penalties, due to totally independent governing bodies. There is no major regulatory body, and perhaps that should have been the best situation in that each individual body self-regulates its sport. However, with events involving large sums of money, titles involving cross-state competitions, increased public gambling dollars in specific races, and the general welfare of our equestrian athletes becoming increasingly of public interest and scrutiny, there must be some standardized set of rules and regulations equitably administered and enforced regardless of racing jurisdictions.
The closest situation we have to date related to the current medication infraction is the 1968 disqualification of Dancer's Image from his first-place finish in that year's Kentucky Derby. After coming first in the race, he was disqualified following a drug positive for phenylbutazone in the horse's blood. That finding was vigorously contested, claiming that it was 'a set up' and 'someone else did it'. Dancer's Image went on to then race in the Preakness Stakes, in which he came in third, but was again charged with a foul and set back to 8th place. His owner, Peter Fuller, waged a 4-year legal battle to clear Dancers Image's name and regain the winning purse. Fuller was initially successful, however, eventually he lost the legal battle which Fuller continues to claim was an inappropriate ruling that he was forced to live with.
Will Bob Baffert's pursuit of vindication also end up in prolonged legal battles, or with quick resolution? Will he become the next Lance Armstrong, A-Rod, Mark McGuire, or Pete Rose like sport's figure to be publicly humiliated and discredited? It appears that Baffert has already upped the legal stakes by filing a lawsuit on June 7th against the Kentucky Horse Racing Commission seeking testing of Medina Spirit's post-race Kentucky Derby urine sample, with supportive arguments substantiating their needed claim.
New legislative oversight may turn out to be a much-needed positive that gives the public greater credibility in fair, non-medicated competition, and it may prolong horse racing's decline in public popularity outside of the few highly publicized major stakes races. It also may increase the burden placed upon those currently competing in an already taxing way of making a living. It is no secret that successful trainers work 7 days a week, as do much of their staff, the exercise riders, and those involved in the peripheral supportive aspects of the racing industry. Uniform private self-regulation would have been the preferred option, but with congressional legislation already passed and especially considering this year's Triple Crown Series events, most of the public will welcome this new regulation.